When it comes to designing a modular kitchen, the focus often falls on aesthetics, functionality, and storage solutions. While these aspects are undeniably important, one crucial element that should never be overlooked is ventilation. Proper ventilation plays a significant role in ensuring the health, safety, and comfort of your kitchen space. In this article, we'll explore the importance of ventilation in planning a modular kitchen design and why it should be a top priority in your design considerations.
Eliminating Odors and Airborne Contaminants
One of the primary functions of kitchen ventilation is to eliminate unpleasant odors and airborne contaminants that are generated during cooking. A well-ventilated kitchen ensures that cooking odors, smoke, and fumes from gas stoves or ovens are promptly removed from the indoor air. This not only keeps your kitchen smelling fresh but also prevents these odors from spreading to other areas of your home.
Maintaining Indoor Air Quality
Cooking releases a variety of pollutants into the air, including carbon monoxide, grease particles, and volatile organic compounds (VOCs). Prolonged exposure to these pollutants can have adverse effects on your health. Adequate ventilation helps maintain indoor air quality by continuously exchanging stale air with fresh outdoor air. This is especially crucial in modern homes that are designed to be airtight, as it prevents the buildup of harmful contaminants.
Preventing Excess Heat
Cooking can generate a significant amount of heat, especially when using stovetops and ovens. Without proper ventilation, this heat can become trapped in the kitchen, making it uncomfortable and causing your cooling systems to work harder. An adequately ventilated kitchen dissipates excess heat, creating a more comfortable environment for cooking and reducing energy consumption.
Avoiding Condensation and Moisture Issues
In a Modular kitchen design , moisture is inevitable. Steam from boiling water, humidity from dishwashing, and spills can all contribute to excess moisture in the air. Without effective ventilation, this moisture can lead to condensation on walls, ceilings, and windows. Over time, condensation can promote mold growth and damage surfaces. Proper ventilation helps control moisture levels and prevents these issues.
Enhancing Safety
Safety is paramount in any modular kitchen design, and proper ventilation plays a critical role in this aspect. In kitchens with gas stoves or ovens, ventilation helps remove potentially harmful gases like carbon monoxide, which can be life-threatening if allowed to accumulate. Adequate ventilation also reduces the risk of fire hazards by removing excess heat and fumes.
Choosing the Right Ventilation System
When planning your modular kitchen, it's essential to select the right ventilation system that suits your cooking habits and kitchen layout. Some common options include:
Range Hoods: These are installed above cooktops and capture cooking fumes, odors, and grease. They can be vented outside or equipped with filters to recirculate air.
Exhaust Fans: Placed near the kitchen ceiling, exhaust fans draw out hot air and fumes. They are particularly useful in kitchens without range hoods.
Windows and Doors: Natural ventilation through windows and doors can be effective, especially if your kitchen is located near an outdoor area.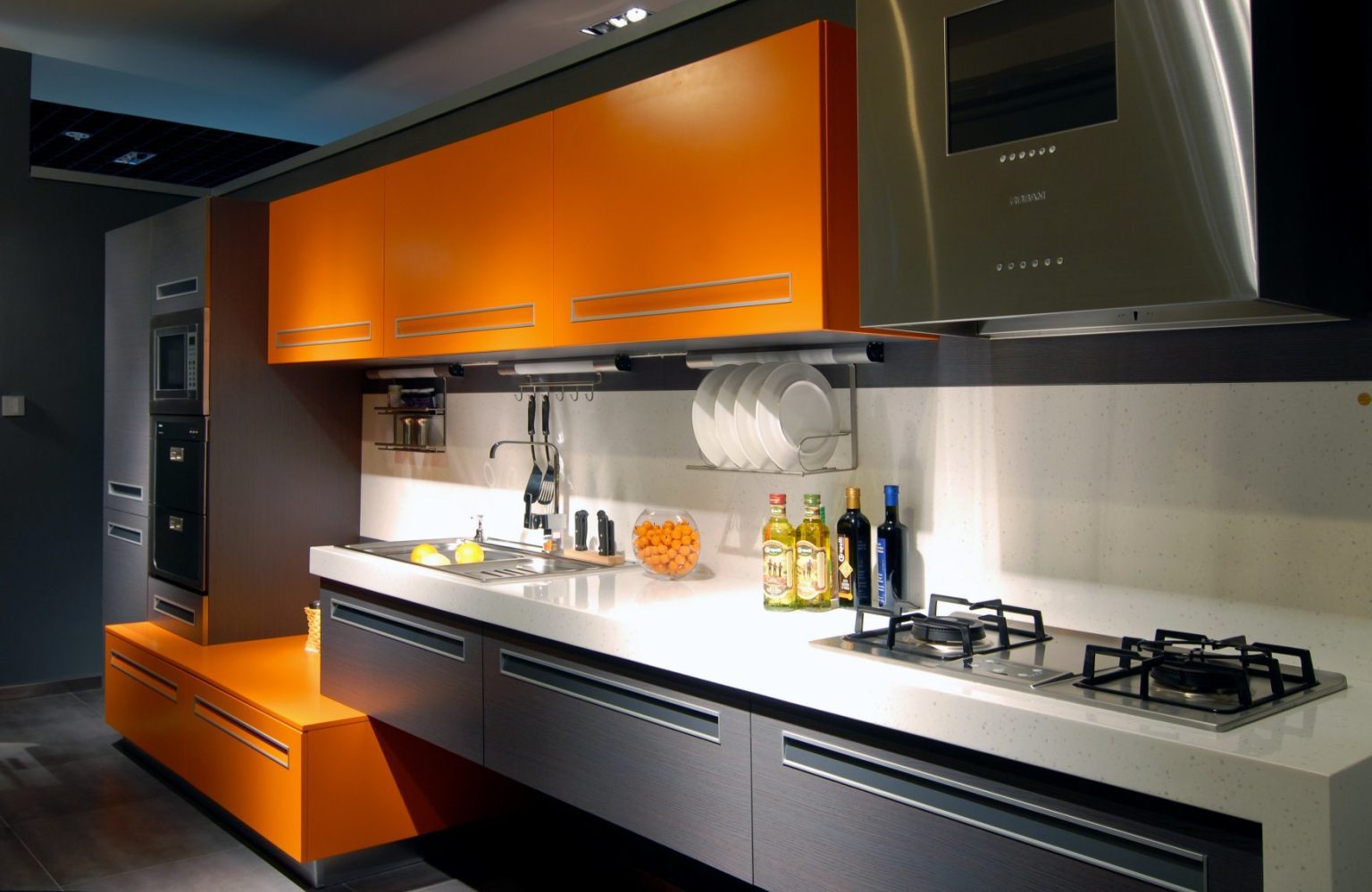 Ductless Systems: These recirculate filtered air back into the kitchen. While they may not remove airborne contaminants as effectively as vented systems, they are suitable for kitchens without external ventilation options.
Conclusion
In the pursuit of a stylish and functional modular kitchen, never underestimate the importance of proper ventilation. It's not just about aesthetics or compliance with building codes; it's about creating a safe and healthy environment for cooking and living. When planning your best modular kitchen design , invest the time and effort in designing an effective ventilation system that suits your needs. Your kitchen will not only look great but also provide a comfortable and safe space for culinary adventures.